Blog entry dodger and book writing scallywag have been my recent nicknames as the past few weeks have been a travel extravaganza with weekends in Edinburgh and Antwerp lying back to back.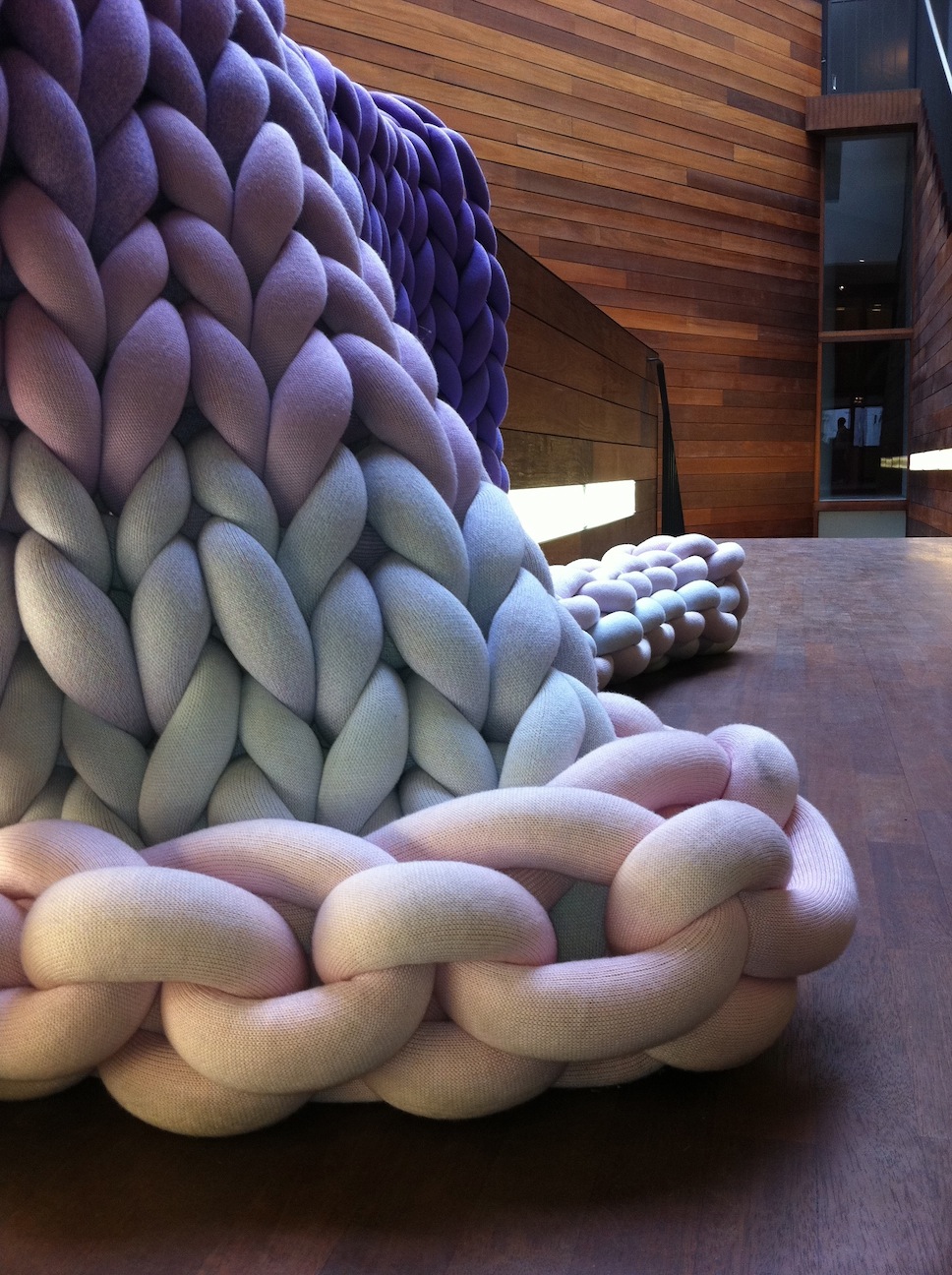 Edinburgh found us in a 70's style hotel (unintentionally 70's – it just hadn't had a spruce up since '72) with epic views of the Castle, whilst Antwerp showed us our first experience at AirB&B consisting of a private room for the night in the centre of the city, 2 minutes walk from the shops and MOMU for the Unravelled exhibit. In case you aren't aware of AirB&B, it's a service where you stay in people's houses, spare rooms or apartments. It's  generally cheaper than a hotel, plusher than a hostel and you get a cozier, more welcoming experience.
Anyhow – This isn't online version of 'Wish You Were Here' with Judith Charmers, it should be a little ditty about a couple of food experiences we encountered on our travels, making our stays both rich and flavorsome .
Firstly, before I embark on a dinner review I have to tell you about Wellington Coffee on the corner of Hanover St and George st. Owned and run by Kiwi's it offers a simple menu of coffee, scones and a few cake options. Located directly opposite the American chain of milky brew drinks with a green logo and flying mermaid, I wouldn't be a good friend if I didn't tell you about Wellington's coffee and service..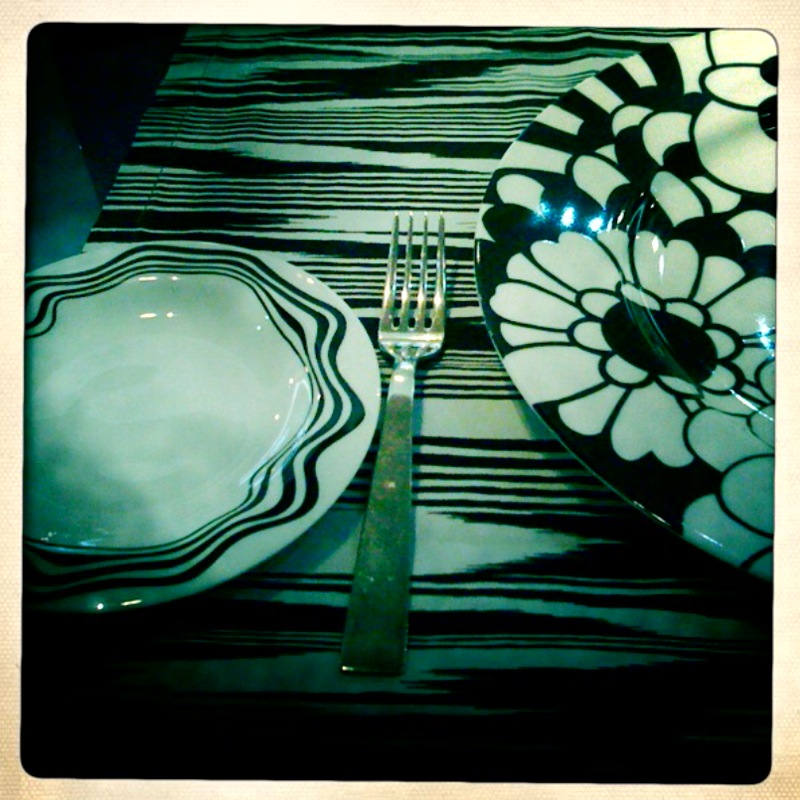 So – back to the point, which was….. Hotel Missoni. It stole our hearts with a medley of monochrome patterns whisking us into lunchtime happiness. For an extremely reasonable '3 courses for 16.00quid' lunch the tasty Italian fayre gave us no other choice but go again in the evening for their pre theatre menu. Sad, yes, tasty, of course.
An attempt to 'borrow' some of their lovely table napkins was foiled with the realisation that my purse wouldn't have held 1 let alone 4.
A week later whilst in Antwerp after an afternoon at MoMu we, eager for some sugar and caffeine, stumbled across a cutsie cupcake shop which provided us with all  with all the elements necessary for re fueling and recharging.
With a stunning selection of fruit tarts, cupcakes (with additional goodies hidden within) and slabs of chocolate cake, the Momade Cupcakes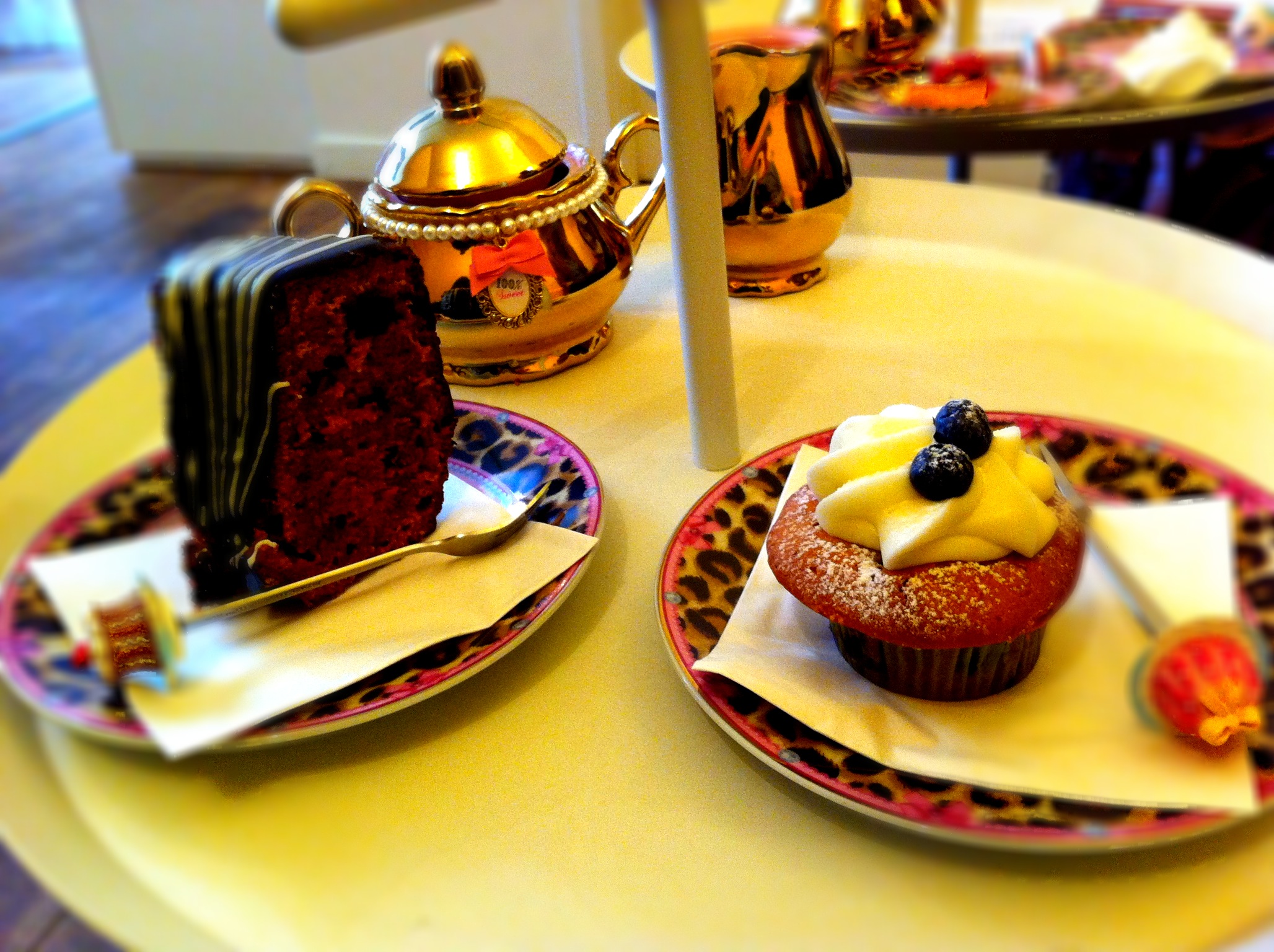 was a sugar oasis.
With additional muffins purchased ahead of our journey home, we walked out with smiles on our faces and crumbs on our chins.